025: Let Go Of Judgment And Feel Your Feelings, with Alexandra Harbushka
Stuffing Emotions And Exploding
[podcast src="https://html5-player.libsyn.com/embed/episode/id/5574089/height/360/width/450/theme/standard/autonext/no/thumbnail/yes/autoplay/no/preload/no/no_addthis/no/direction/forward/" height="360" width="450"]
[video_player type="youtube" style="1" dimensions="560x315" width="560" height="315" align="center" margin_top="0" margin_bottom="20" ipad_color="black"]aHR0cHM6Ly95b3V0dS5iZS80RDFhQm5oVHIyZw==[/video_player]
Welcome to Life With Herpes, thanks for joining me! Today we're talking about judgment: judgment and feeling your feelings. it's a bit of a deep but extremely important topic.
On episode 25 we'll go into exactly why it's so important, a time when I remember not wanting to feel my feeling about having herpes and why it's imperative to our health that we express all of our emotions from anger to sadness to joy and happiness. This is a show you won't want to miss so sit back and tune in to this edition of Life With Herpes.
More About Life With Herpes
You know those butterflies you get when you are scared to talk about something you don't really want to talk about? Just starting today's podcast brought up the memory of a time when I had those feelings!  
I can remember not wanting to feel the feelings I had about having herpes. I can remember just wanting to move on, to pretend like it wasn't happening to me. I wanted to avoid my feelings, and not face the anger, sadness, shame and other emotions I had about my diagnosis.
This was especially hard for me when it was confirmed that my now ex-boyfriend gave me herpes. I can remember the day: I was at my aunt's in Newport Beach with my mom and a friend from elementary school.
My friend had moved away but by coincidence, her parents were back in Newport Beach and she was there. I had not seen her for a really long time and wanted to catch up. But I couldn't, I had just found out my now ex had given me herpes and I was so angry, so hurt and so mad.
I was in public so I didn't want to feel all of those emotions, I couldn't cry or get pissed off. I was around people and I was expected to go to certain places that day and be with certain people.
I remember the conversation with my ex in which he told me he did have herpes: he told me and then he turned the entire thing around on me and made it my fault somehow! The conversation and the entire situation that day was exhausting and draining because I couldn't express my feelings.
In retrospect, I should've excused myself from the event and the party, I should've stepped away and let myself feel my feelings.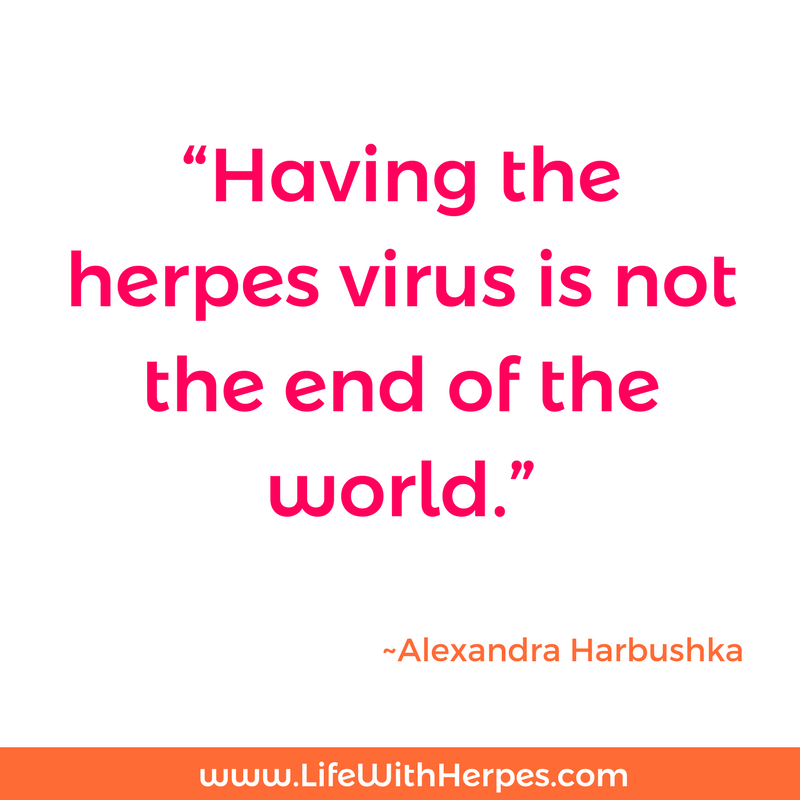 I'm here to tell you it's okay to NOT be fine, I want to stress that point for you. It's okay to feel your feelings. Burying our feelings only works for a little while, at some point those emotions come pouring out.
Think of our bodies as a teapot. You boil water and get it in the teapot. If you keep pouring the boiling water in, it keeps rising as you continue pouring. What happens if you continue to pour the water in? It fills the teapot til the water pours over and spills out. And if you boil the water too long and at too high of a temperature in the teapot with its cover secured, the teapot will explode.
Our bodies are no different. if we keep filling and stuffing emotions down into our bodies eventually there's nowhere left for them to go but out. Eventually, we explode releasing all those pent up feelings.
Science agrees. A Harvard study suggests suppressing emotions may increase the risk of dying from heart disease and certain forms of cancer. This confirms that suppressing negative emotions like anger, anxiety, and depression can increase our chances of heart disease and some types of cancer (see below for the links).
To sum up, the herpes virus isn't the problem, it's not feeling what you feel. If you don't talk about those feelings and let them out you'll become a victim to this virus. What I'm trying to say is people who love you will understand. Talk to your lover, your best friend or write in your journal. If you are angry then be angry, and have appropriate discussions about that anger.
And if you need a community to talk to about your feelings you can join our free, super private Facebook group after you listen to episode 25 of Life With Herpes.
Episode Resources