012: #askalexandra Can You Get Herpes Without Having Sex?
Ask, Answer & Get The Facts About Herpes
[podcast src="https://html5-player.libsyn.com/embed/episode/id/5494444/height/360/width/450/theme/standard/autonext/no/thumbnail/yes/autoplay/no/preload/no/no_addthis/no/direction/forward/" height="360" width="450"]
[video_player type="youtube" style="1" dimensions="560x315" width="560" height="315" align="center" margin_top="0" margin_bottom="20" ipad_color="black"]aHR0cHM6Ly95b3V0dS5iZS9qMDRRblM0dlZmdw==[/video_player] 
Welcome to episode 12 of Life With Herpes! It's another of my favorites: it's an #AskAlexandra show. I love these episodes because they give me a chance to connect with you directly, and chances are if you are wondering about something someone somewhere else is too!
Today's question comes from Chris in Nashville, Tennessee. He wants to know if you can get herpes without having sex. Ready for the answer? Then join me for episode 12 of Life With Herpes!
More About Life With Herpes
A big thank you to Chris from Nashville for this question; I'm so glad he asked this. It's a widely-held myth to think you can only get herpes from having sex, you can get it without intercourse. I'll explain why: the virus is passed through skin to skin contact.
It prefers moist, dark areas like your mouth, and your genital region but it's not picky! It wants to survive so if your inner thigh comes in contact with the virus you can get it. The truth is there are ways to pass it without having sex, as long as there is skin to skin contact the virus can be spread.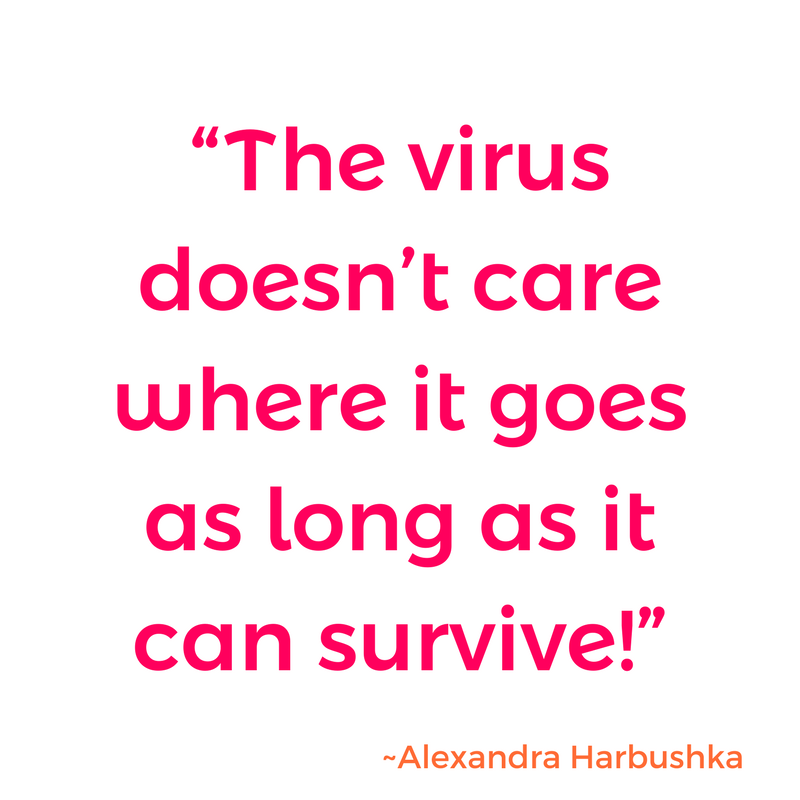 That's why we it's important to use safe sex practices, even during foreplay. We've primarily been taught to use protection during sex but some STIs like herpes can be spread without intercourse taking place!
And this is true for HSV-1 - oral herpes (aka cold sores, fever blisters). HSV-1 is typically passed between family members like when Grandma is so excited to meet her new grandchild and gives the baby a kiss when she has a cold sore. Now she's passed oral herpes on to the baby.
Whether it's HSV-1 (oral herpes) or HSV-2 (genital herpes) it's important to take precautions to not spread it. When it comes to HSV-2 it is vital you talk to your partner and let them know you have the virus, and share with them how to avoid spreading it.
Again thank you to Chris for today's question! If you want to send in your own question go to LifeWithHerpes.com and scroll down to the bottom where you'll see the #AskAlexandra section and click on that. Fill out the Google form with your question.
Remember you can remain anonymous if you want;. I only use your first name and your city, but if you want complete anonymity I will do that for you!
Be sure to join the secret Facebook group and continue the conversation there, after you've listened to episode 12 of Life With Herpes.
Episode Resources