071: An Outbreak on Your Wedding with Alexandra Harbushka
Oral herpes, your wedding, and the kiss
[video_player type="youtube" style="1" dimensions="560x315" width="560" height="315" align="center" margin_top="0" margin_bottom="20" ipad_color="black"]aHR0cHM6Ly95b3V0dS5iZS9FWDhfU2MxTEZXQQ==[/video_player]
Life With Herpes
Welcome to today's episode of Life With Herpes. I had a fun time telling you all about my wedding. Ok, so if you are not into weddings then sorry but for those of you who are then, I hope you enjoyed today's episode.  Let's be serious that there is never a good time to get an outbreak but on your wedding day it is not ideal. So that is exactly what happened but it was in a place that was very unexpected. For the first time in 14 years, I got an outbreak on my face! Yep… 14 years and right there on my lips. How was I supposed to kiss my husband at the altar?
I proceed to tell you about my wedding, being in Tucson, Arizona and how my in-laws live there so we went to get married there to make it legal and so his parents could witness our union. It was absolutely wonderful and I will share some pictures with you below. But let's get back to the huge blister on my lip. I was absolutely shocked! I was angry!  I was mortified! I was wondering how this was possible! I was uncomfortable in my own skin! I was embarrassed! I didn't want to even leave my house and be seen. Yet, I was getting married and I was the center of attention.
I went into panic mode. I mean I couldn't even remember what to do with an oral outbreak. I'm mostly focused on genital herpes I didn't even remember what to do for oral herpes. I mean I am an expert when it comes to having an outbreak on my vagina. I had to read my own recommendations...lol.  Remember it had been 14 years so I was completely shocked. My friend gave me some Abreva which helped...thank goodness. But I still had this huge honking thing in my mouth. I did my best to not let it get in the way of all the joy, love and exciting things that were about to happen but I couldn't help it. I didn't feel beautiful, confident or even myself because of this outbreak. I didn't feel like I could even touch my now husband because I just felt so disgusting.
So the big question, did I kiss my husband? Yes, I did. But it was a quick side kiss like when you don't want to get caught kissing someone.
Here is the good news. My outbreak went away. My husband did not get it. We got married in front of our family and at the University of Arizona. And having this outbreak was a humbling experience and it, of course, helped me be a better mentor to you and this community. You will have to tune into this episode to hear all of the details and I hope you enjoy the pictures below.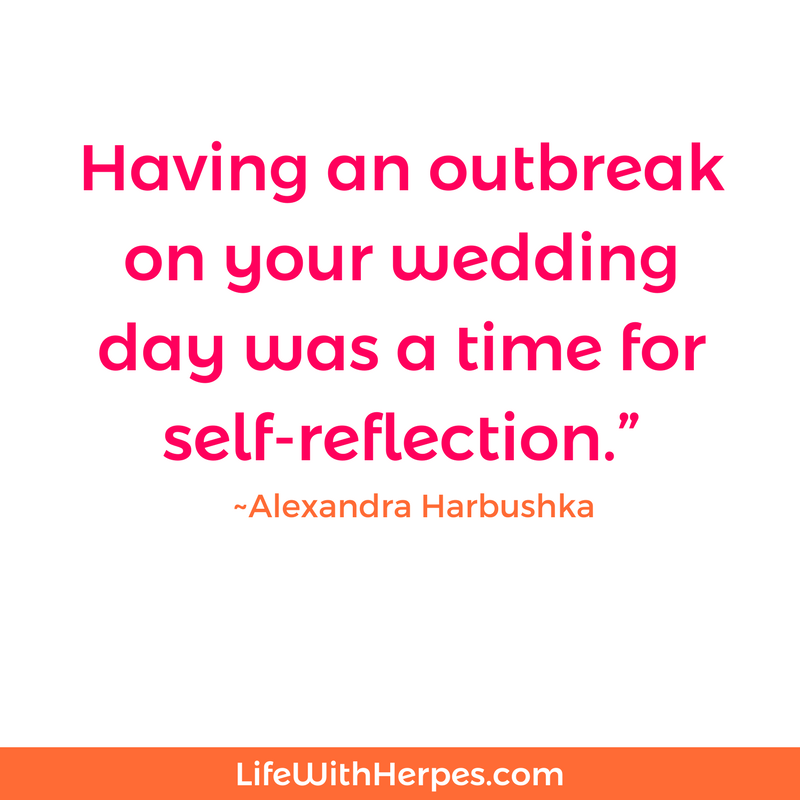 Keep in touch with Alexandra Harbushka
www.lifewithherpes.com
www.instagram.com/alexandraharbushka
www.facebook.com/lifewithherpespodcast
www.pinterest.com/lifewithherpes
Join the community
If you are ready to join a community of people who are living with herpes also then you will want to join our slack group. It is FREE and it is a great way to find the support and comfort that you are looking for. Head on over to
www.lifewithherpes.com
and join our community. You will receive a slack invitation as soon as you sign up. See you in there.
Ways you can support the Life With Herpes show
And if you enjoyed listening to this episode as much as we enjoyed making it for you, please give the Life With Herpes show a review. It is a way to pay it forward to fellow friends who are living with herpes. You can Subscribe, Rate and Review the show through your iTunes app or on the desktop. Seriously, it helps out a lot more than it is a hassle for you. You see, iTunes has an algorithm that organically promotes the show, so the more ratings and reviews the Life With Herpes Show receives then the higher it gets ranked. This is your way of paying it forward and helping someone find the show who really needs it. Oh, and you can totally use a fake name, so don't worry about a friend finding you in the iTunes review. Talking about herpes needs to be spread as far and wide as possible. You are totally a part of this movement so THANK YOU!  
Subscribe, Rate and Review
More Episode Resources
Here are some photos from my outbreak and our Tucson wedding: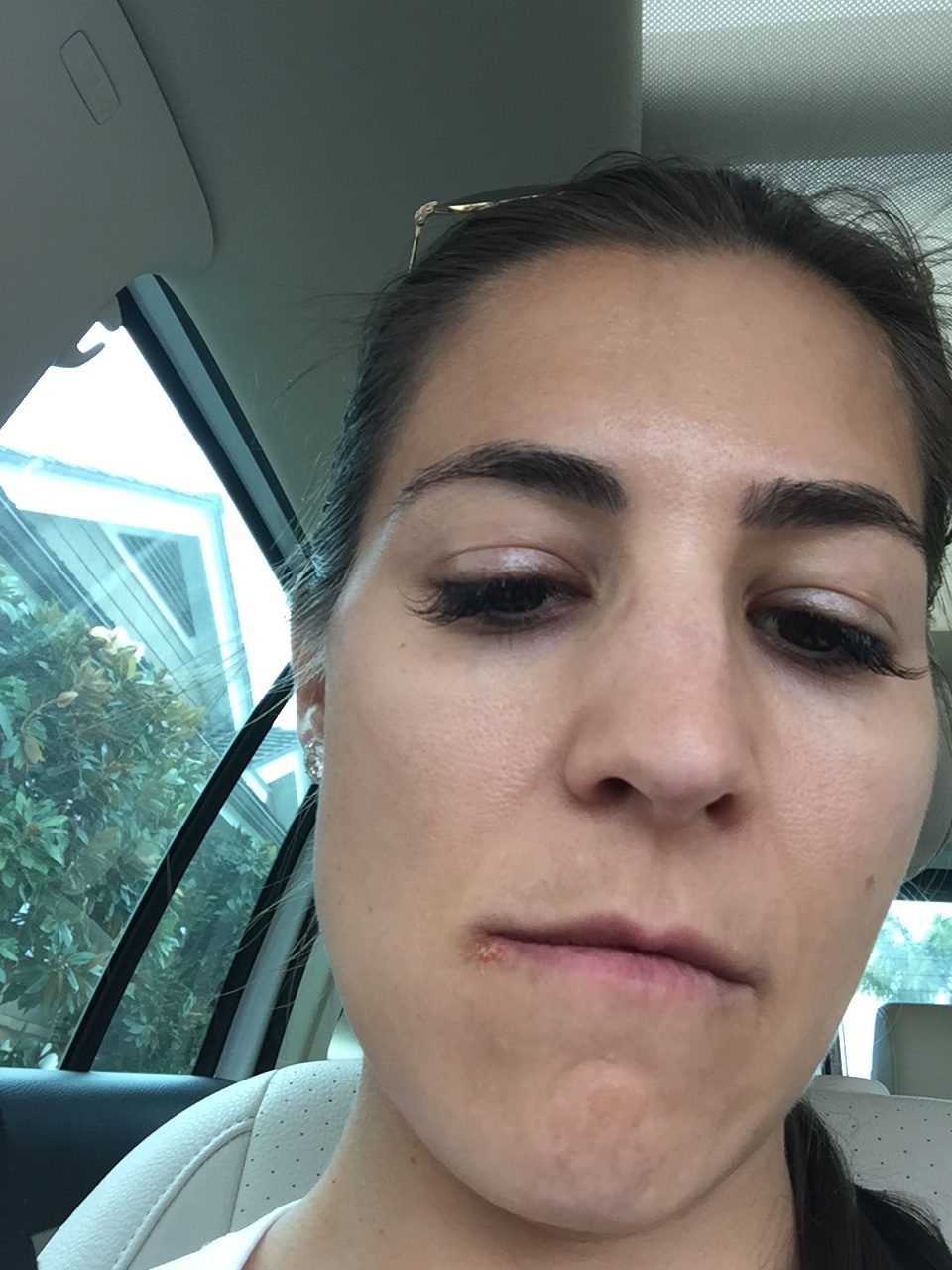 [podcast src="https://html5-player.libsyn.com/embed/episode/id/6051535/height/360/width/450/theme/standard-mini/autonext/no/thumbnail/yes/autoplay/no/preload/no/no_addthis/no/direction/forward/" height="360" width="450" placement="bottom" theme="mini"]