I'm Back
[video_player type="youtube" style="1" dimensions="560x315" width="560" height="315" align="center" margin_top="0" margin_bottom="20" ipad_color="black"]aHR0cHM6Ly95b3V0dS5iZS9ZeXEzMUNZa0ZFbw==[/video_player]
Life With Herpes
Welcome to today's sneak peek at being back on the grid. Yep, I'm back. I have to say, I never intended to be off the grid. As I talk about this in this quick episode, in my opinion, we are caught up in we can do it all all of the time and work/life/travel/and everything else can all be done at the same time. There is no balance. You never need to shut down because we have laptops, smartphones, and wifi. Ok, so yes, these are all awesome things. Don't get me wrong. But, there are times when our life needs to be private, we need to enjoy every moment and be present in that moment with the people we are with.
In my case, I had the best month of my life. I got to marry my best friend, I got to be a bride, I got to have my dream wedding with the man of my dreams with the people I love at my favorite hotel in my favorite place on earth,  had my honeymoon at the same property, I fell more in love with my husband, I got to spend Thanksgiving doing holiday cooking and shopping and I turned 35! What a month.  But here is the secret to why I enjoyed it. I unplugged, I let it go, I didn't worry about what I should be doing or what I could be doing. I just enjoyed what I was doing right then and there and knew that that was where I was supposed to be.
So anyway my friend. This episode really had nothing to do with herpes. But what it had everything to do with was self-love and allowing yourself to feel, love and relax. So let me ask you...how are you going to unplug, live and enjoy?
Here are some of the wedding photos 👰 a.k.a. the best day of my life.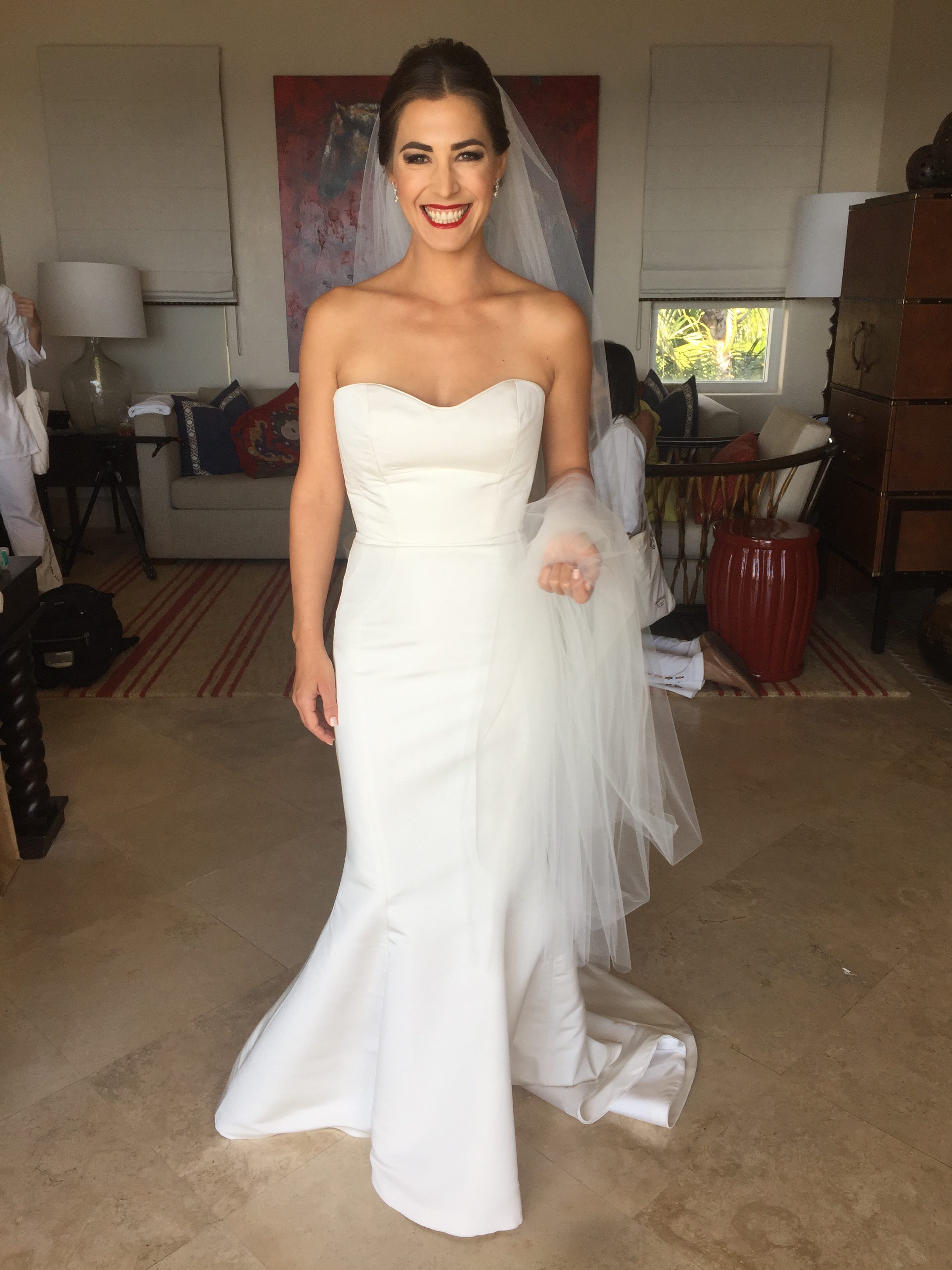 I was in our room getting ready to go. The wedding coordinator was working on my bouquet. I was adding all of my sorority Kappa Kappa Gamma keys to my bouquet. I had 6 keys that included my mothers, my mother in laws, my aunts, my dearest sorority sister, my cousin and of course mine.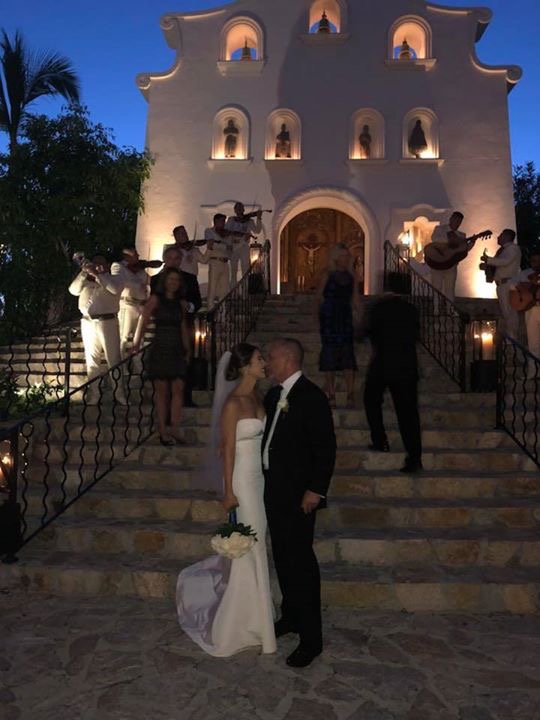 We had just said, "I do". We walked down the steps lined with mariachis.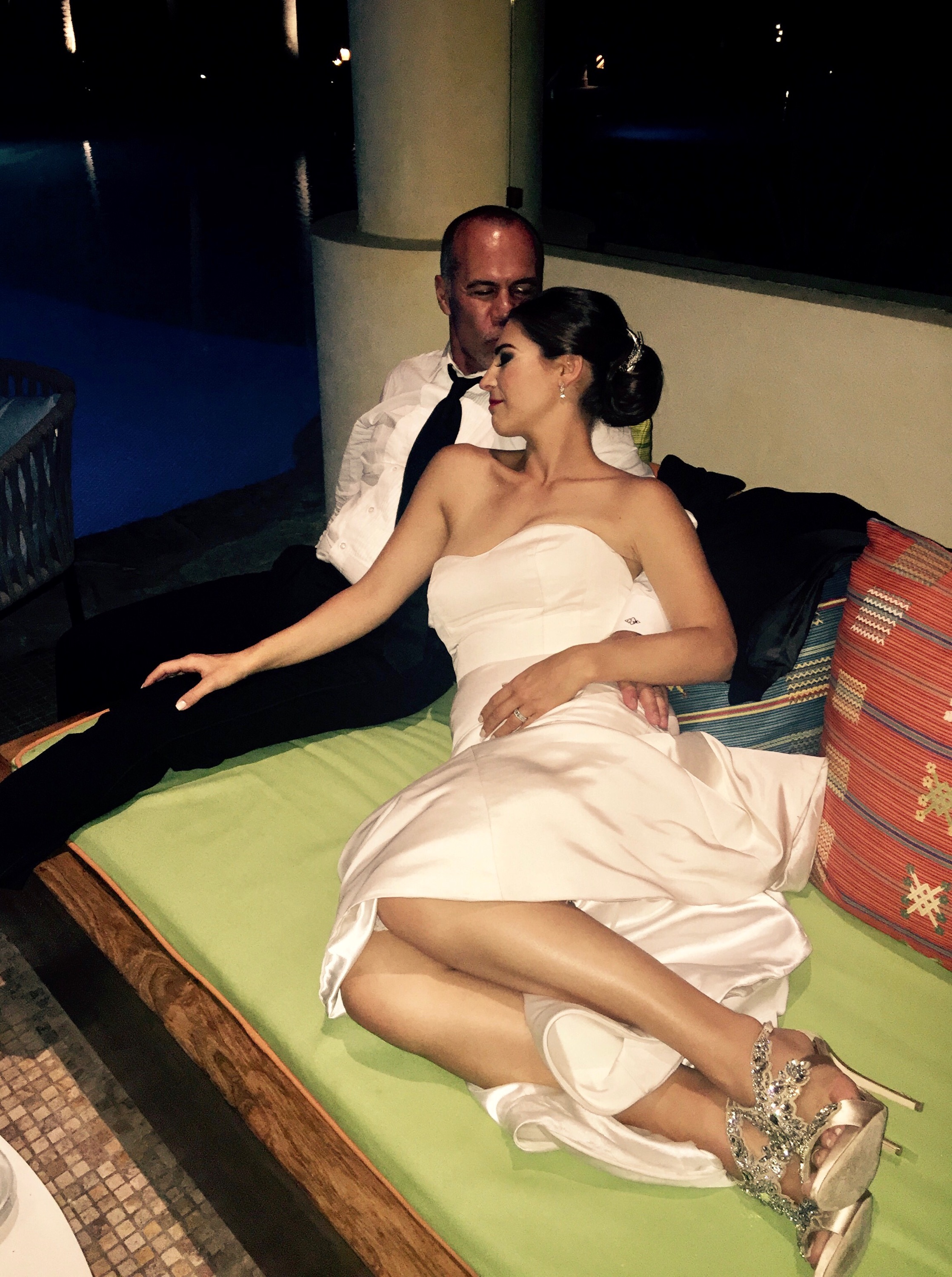 This was the last shot of the night. My Aunt captured it as we were relaxing, talking about how wonderful it was while my husband was smoking a cigar. 
I will have more to come from the professionals. Stay tuned. 😘  
Keep in touch with Alexandra Harbushka
www.lifewithherpes.com
www.instagram.com/alexandraharbushka
(ps. I am starting to put some wedding photos up)
www.facebook.com/lifewithherpespodcast
www.pinterest.com/lifewithherpes
Join the community
If you are ready to join a community of people who are living with herpes also then you will want to join our slack group. It is FREE and it is a great way to find the support and comfort that you are looking for. Head on over to
www.lifewithherpes.com
and join our community. You will receive a slack invitation as soon as you sign up. See you in there.
Ways you can support the Life With Herpes show
And if you enjoyed listening to this episode as much as we enjoyed making it for you, please give the Life With Herpes show a review. It is a way to pay it forward to fellow friends who are living with herpes. You can Subscribe, Rate and Review the show through your iTunes app or on the desktop. Seriously, it helps out a lot more than it is a hassle for you. You see, iTunes has an algorithm that organically promotes the show, so the more ratings, and reviews the Life With Herpes Show receives then the higher it gets ranked. This is your way of paying it forward and helping someone find the show who really needs it. Oh, and you can totally use a fake name, so don't worry about a friend finding you in the iTunes review. Talking about herpes needs to be spread as far and wide as possible. You are totally a part of this movement so THANK YOU!
Subscribe, Rate and Review
More Episode Resources